THANK YOU!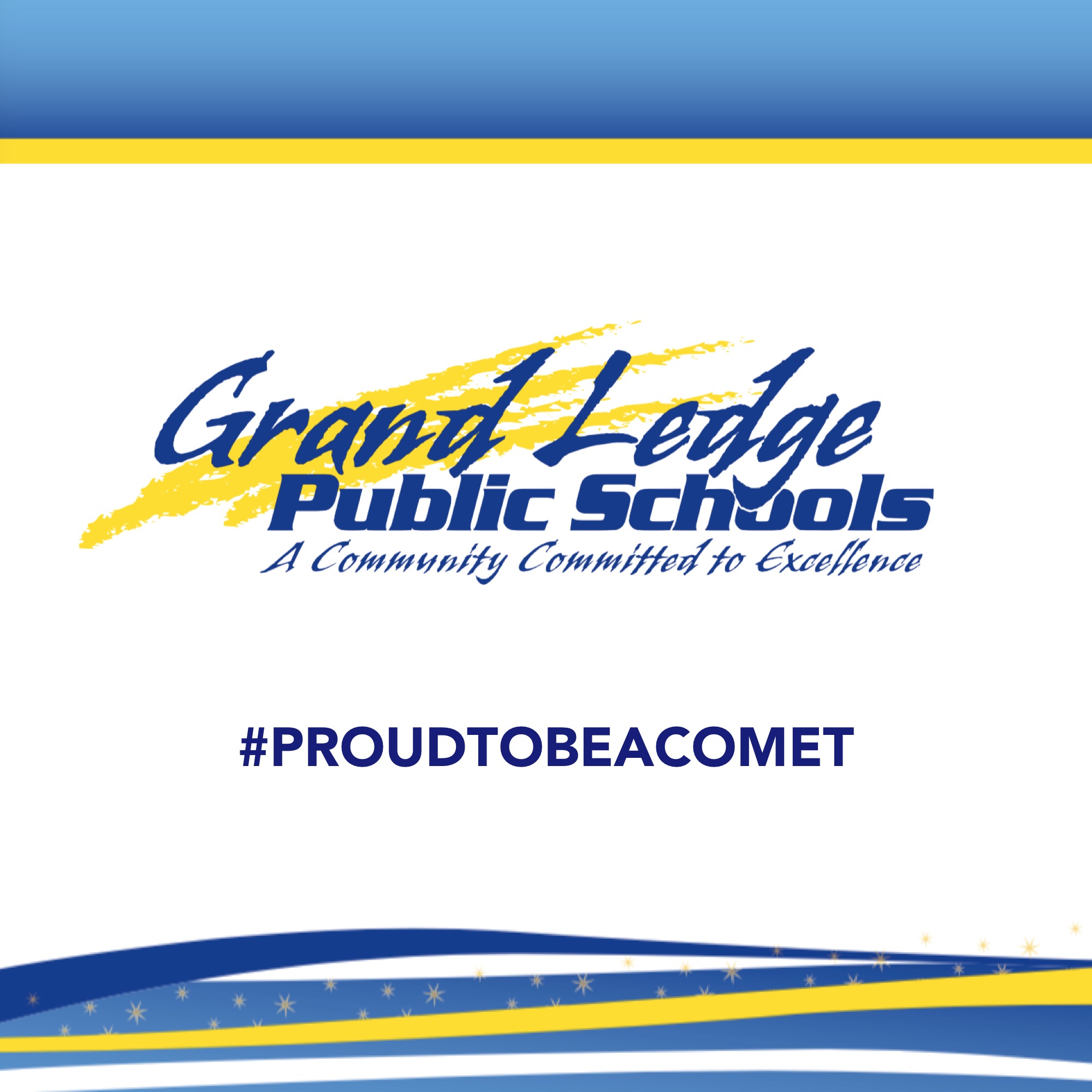 The Grand Ledge Board of Education unanimously approved placing two bond proposals on the November 6, 2018 ballot, and YOU -- THE GRAND LEDGE COMMUNITY -- VOTED TO APPROVE BOTH BONDS!
This page will continue to be updated with more information, and you can learn more by following the district's social media: Facebook and Twitter.
From the 2019 Fall INSIDER - August 11, 2019

See the entire 2019 Fall INSIDER here.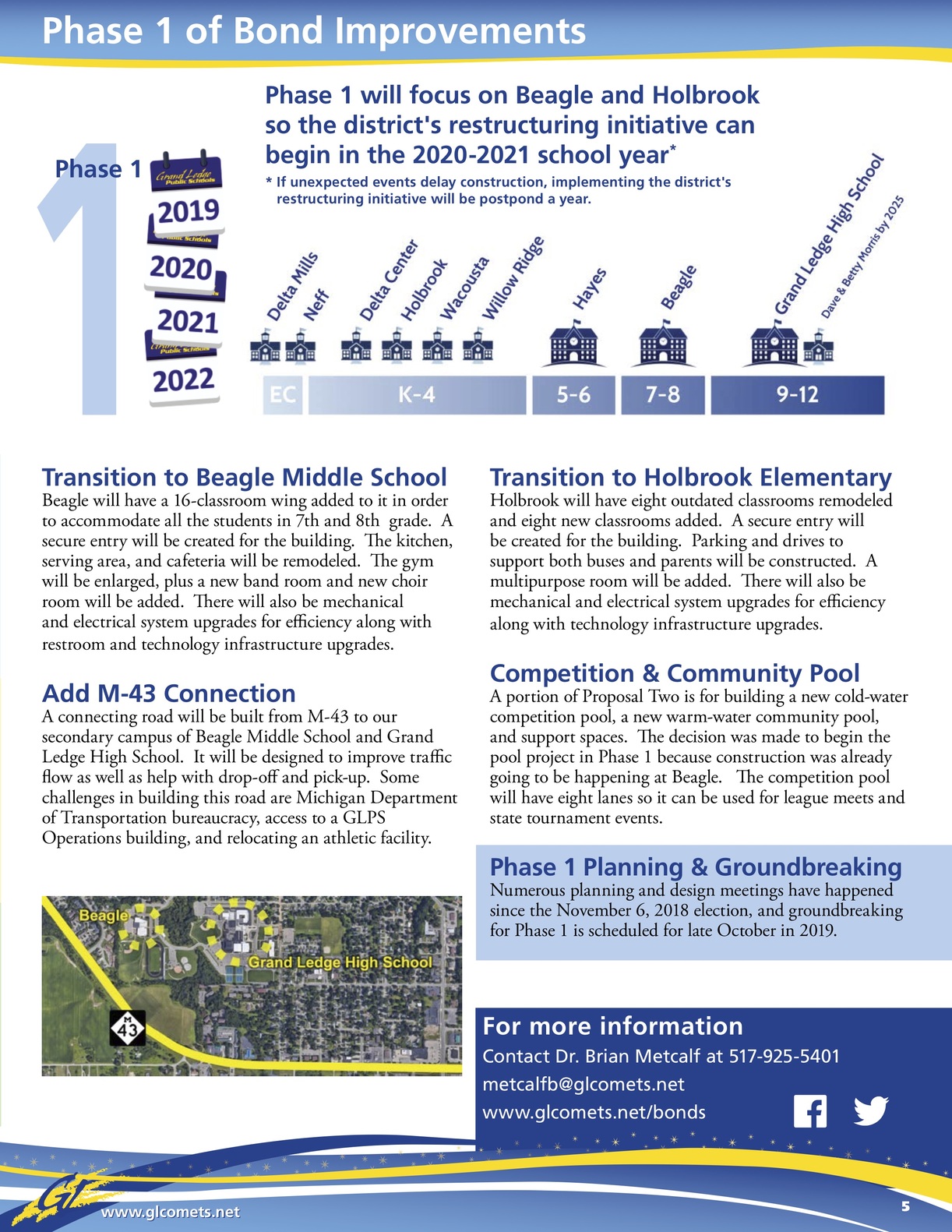 From the 2019 Spring INSIDER - April 7, 2019

See the entire Spring 2019 INSIDER here.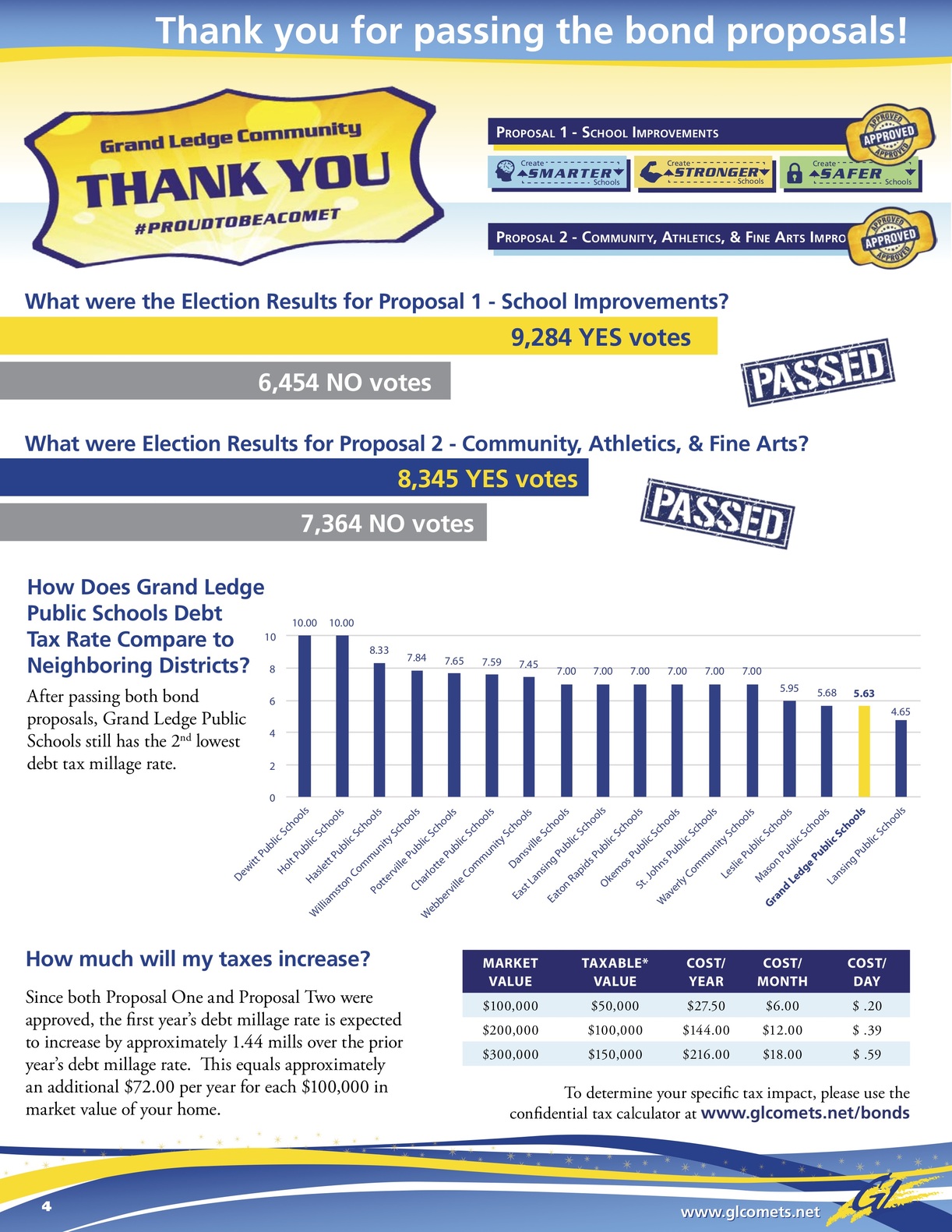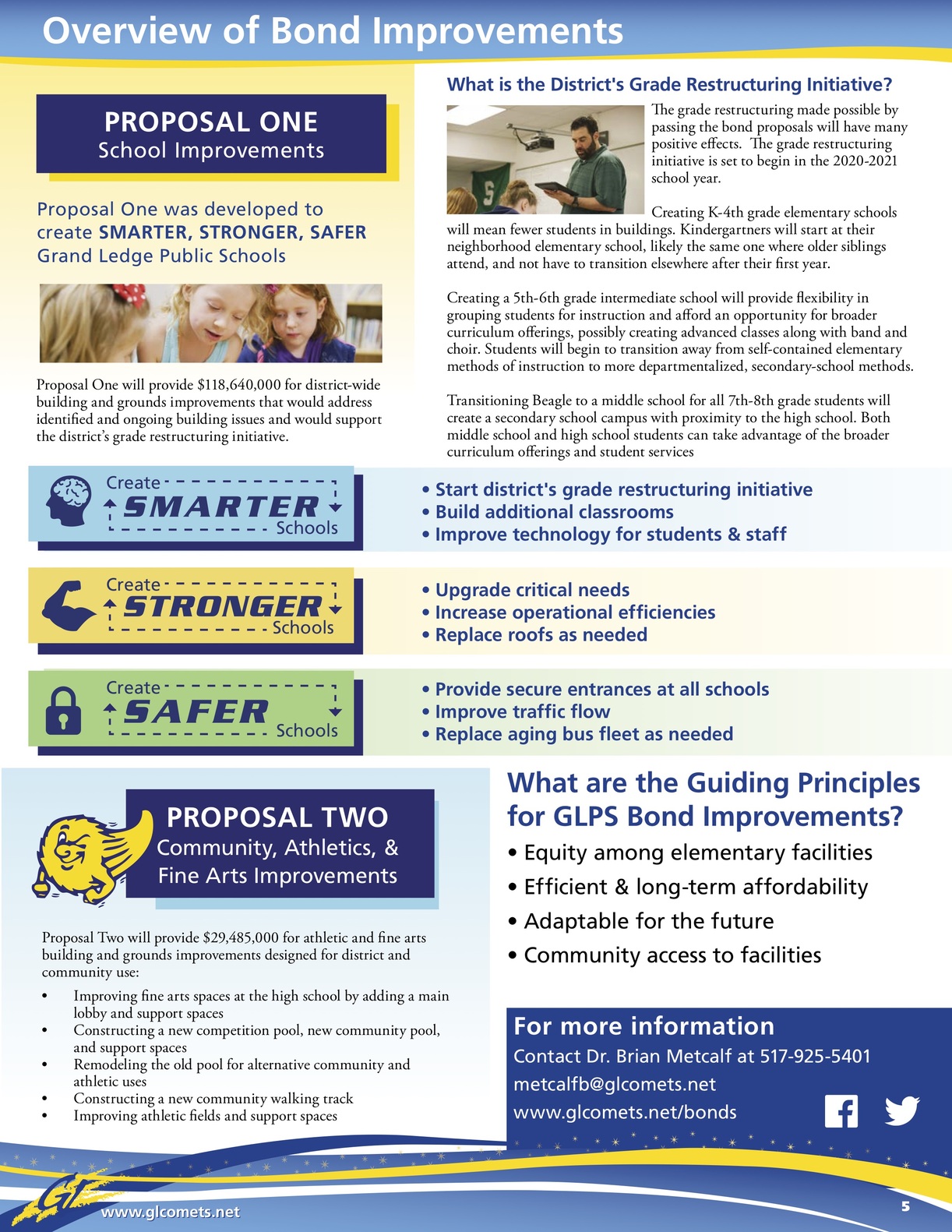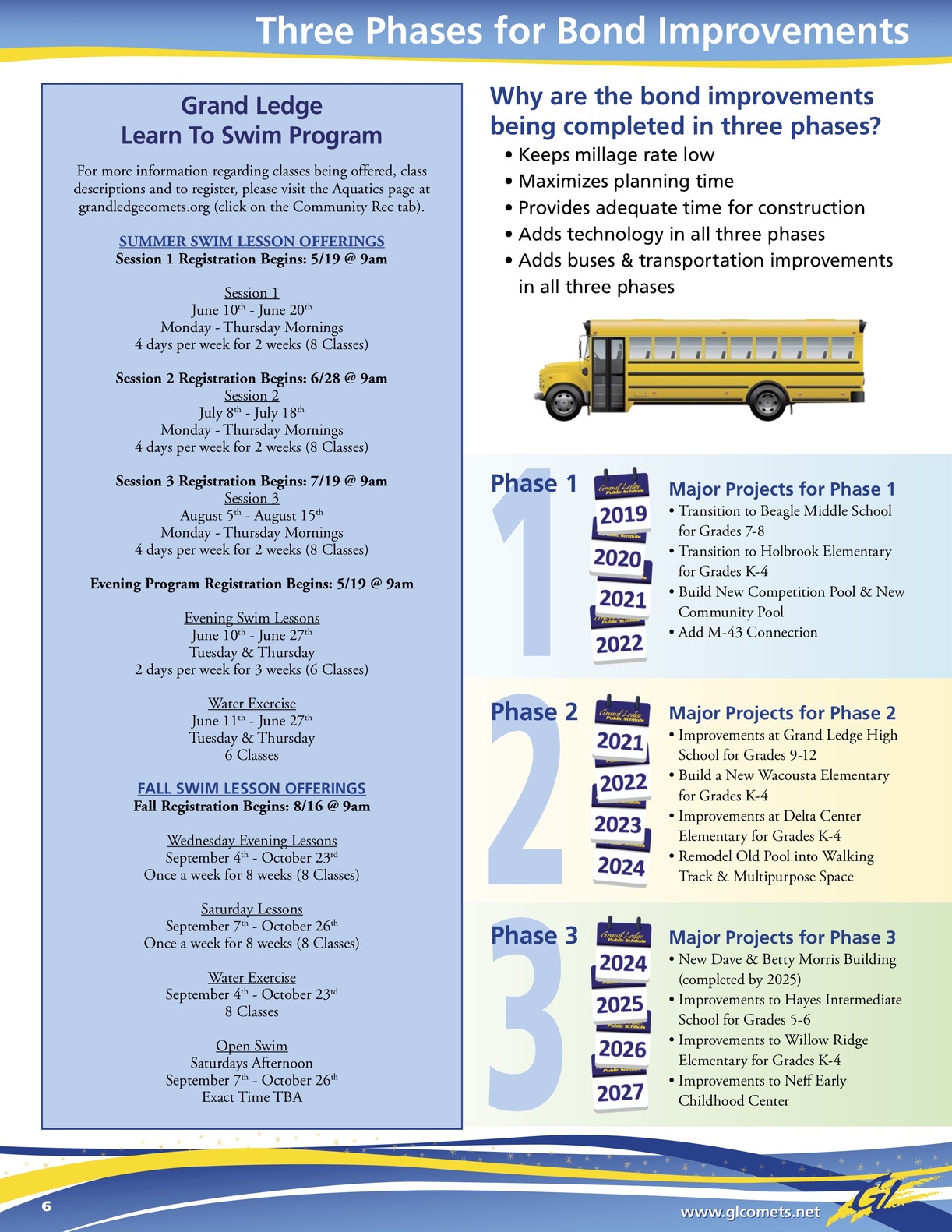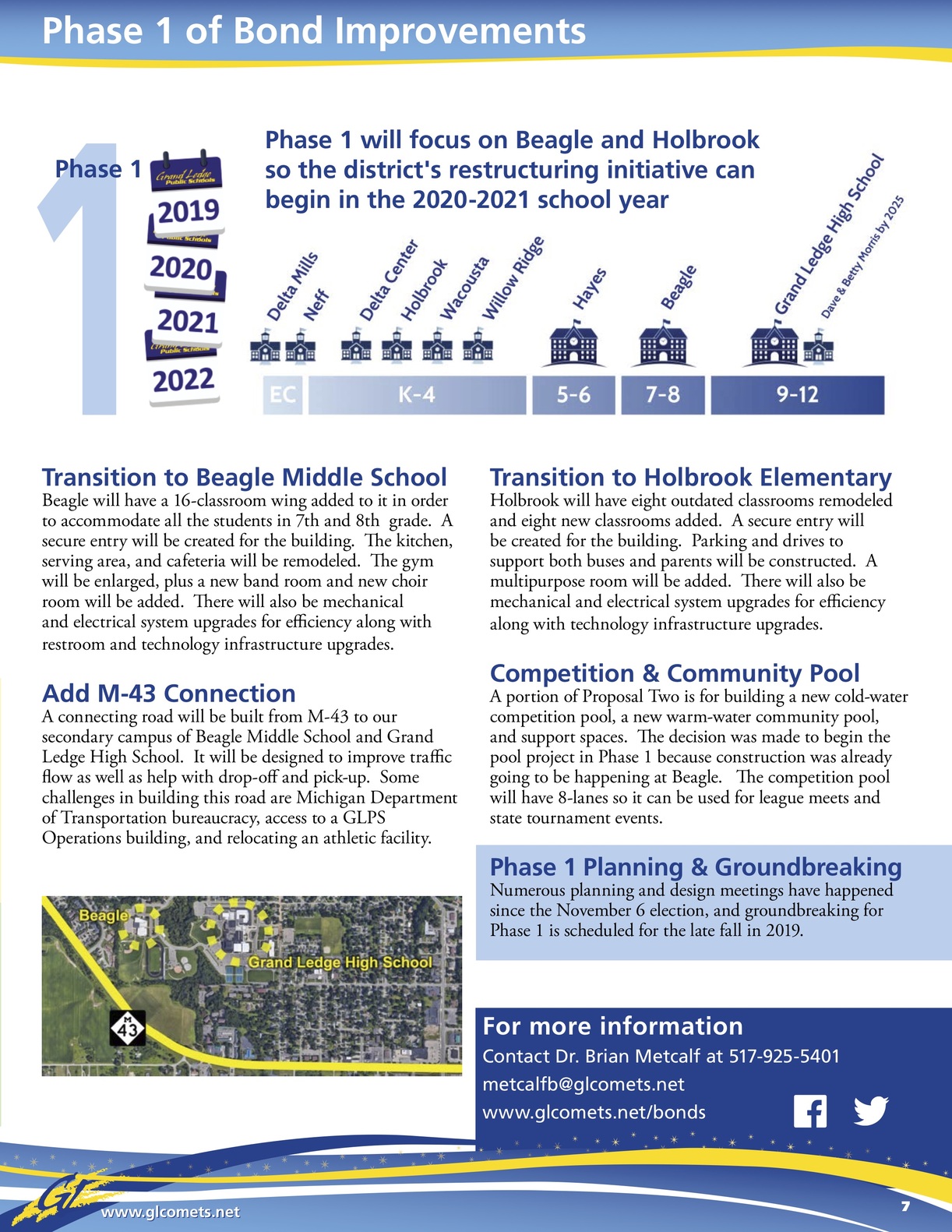 Proposal One was developed to create SMARTER, STRONGER, SAFER Grand Ledge Public Schools. Proposal One would provide $118,640,000 for district-wide building and grounds improvements that would address identified and ongoing building issues and would support the district's grade restructuring initiative.

Proposal Two would provide $29,485,000 for athletic and fine arts building and grounds improvements designed for district and community use.
Overview of Both Bond Proposals - 3:58
District's Grade Restructuring Initiative - 1:30
Paid for by Grand Ledge Public Schools, 220 Lamson Street, Grand Ledge, Michigan 48837